Russian billionaire bids for Anand-Gelfand world chess champion match 2012
Chess blog for latest chess news and chess trivia (c) Alexandra Kosteniuk, 2011
Hi everyone,
Here is a tip-off from The Guardian about who wants to bid for Anand-Gelfand match for the world title next year. A report says, a Russian billionaire has made a US $2m (£1.25m) bid to sponsor the 2012 Vishy Anand v Boris Gelfand world title series. Andrei Filatov, who made his fortune from transport infrastructure, wants to hold the 12-game match in Moscow. He is a chess fan and in his youth studied at the Belarus Sports Academy, where he befriended Gelfand, now an Israeli.
Meanwhile, this week's puzzle marks the opening round of a national competition in which Guardian readers have performed with notable success over the years. The annual Winton Capital British Solving Championship has a £1,000+ prize fund and is open to any British resident.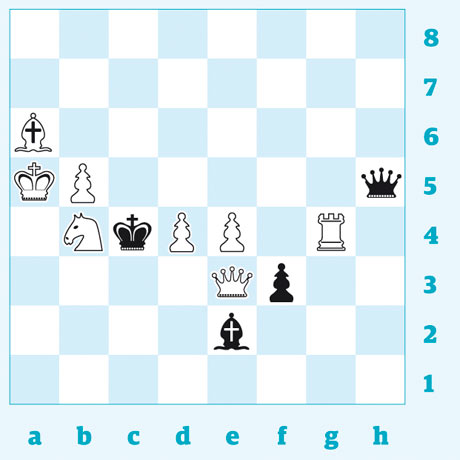 White to play and checkmate in two. Read all the contest rules here.